7+ ASSESSMENT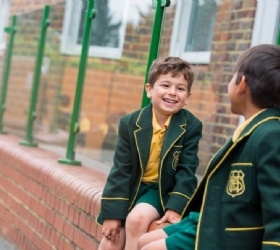 Our 7+ Assessment will be taking place on Monday 24th January 2022. If you would like your child to be assessed, please complete and return the below Registration form along with a Registration fee of £100 (please note that this fee is non-returnable and does not guarantee a place for the applicant). All children registered will be invited to an assessment. The assessment will run all morning. Children should be dropped off at 9am and picked up at 12pm.
The Registration form can be emailed to: admissions@hollandhouse.org.uk.
Please call Mrs Louise Wigodsky, the Registrar, if you have any questions or would like to book a school tour on 020 8958 6979.
We look forward to meeting you soon!