Registration for Reception 2023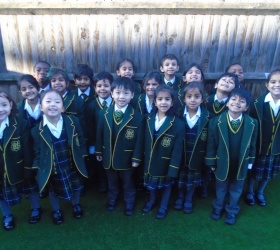 Registration for our Reception Class, September 2023, is now open. Private tours of the school can be booked. We have morning and afternoon slots. Please do contact the Registrar to book a tour. We look forward to welcoming you to our school!
ADMISSIONS TIMETABLE FOR 4+ ENTRY SEPTEMBER 2023
Registration Deadline Wednesday 28 September 2022
Assessment Day Tuesday 4 October 2022
Family Interviews Tuesday 11-Friday 14 October 2022
Offers Notified Friday 21 October 2022
Acceptance Deadline Friday 4 November 2022
If you are interested in booking your child for an assessment for Reception Entry for 2023 please contact:
Louise Wigodsky (Registrar)
020 8958 6979 or email admissions@hollandhouse.org.uk
A Registration form will be sent to all interested parents or can be found below. There is a non-refundable £100 Registration fee.
All children who register will be invited to the Assessment Day. There will be a group activity session and a separate 1-1 session and both these will last a total of one hour. You will be asked to bring a copy of your child's birth certificate, passport and a passport photo.
There are approximately 22 places available in the Reception Class.